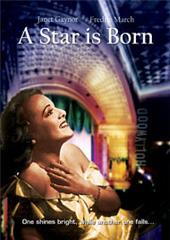 04 Sep

Review – A Star Is Born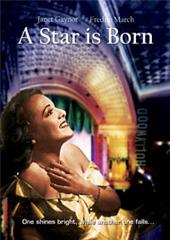 FlixFling contributor, Alexandra Gibson reviews A Star Is Born
When you think A Star is Born, you may think of the film starring Judy Garland, or the later Barbara Streisand movie.  Indeed, Judy and Babs pop into my mind when I think about A Star is Born, but you mustn't neglect the original 1937 version starring Janet Gaynor and Fredric March.
A Star is Born is another story of the Hollywood game of in fashion/out of fashion and how it affects the people of Tinsel town.  In the film, a North Dakota girl, Esther, goes to Hollywood to become a star.  She remains unsuccessful until she is 'discovered' by the dashing actor, Norman Maine.  Once the studio realizes Esther's star potential, they change her name, give her a makeover and she skyrockets.  But, for something to go up, something else must come down, and her now husband Norman's career takes a nose-dive, driving him into an alcoholic depression.  It is a story that has been told and retold, but this rendition is particularly good.
The performances in A Star is Born are very good and certainly make this a more nuanced story.  As you watch Norman and Esther, you can almost feel the simultaneous joy, heartbreak, and disappointment that they feel about their own and each others' careers.  This is definitely a film worth two hours of your time.
http://youtu.be/SwP4d2GMiF8