09 Dec

Android App Update!

We've just rolled out a brand new version of our Android App with some great new features to make enjoying FlixFling on Android even better!

Here's what's new & improved:

– Updated & improved appearance (no lingering icon in status bar)!

– Improved streaming performance for 3G users – less interruption of your FlixFling favorites!

– New account features – easier than ever to update your info!

– New "Sign Up Later" button on start up screen allows you to browse the FlixFling catalog without the need to sign-in first!

– General fixes and improvements – increased overall stability of the app equals a better FlixFling experience for you!

Check It Out: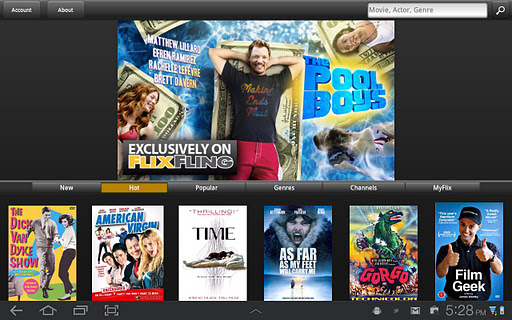 This update is sure to make FlixFling one of the best ways to enjoy movies on your smartphone or tablet!
Visit the Google Play Store to update your device today (it's FREE!) and write a review to tell us what you think!